Contact us
We would love to hear from you!
Here at Global Soap we are always pleased to assist if you need some help or have a question. We also love to receive your comments and suggestions.
Please feel free to contact us and we will respond as quickly as possible.
Sign up to receive our newsletter!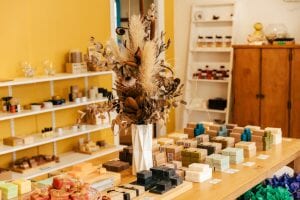 Our beautiful shop has become a popular destination!
So if you are in our world sunny Nelson, just follow your nose …
the luscious fragrances will lead you to our shop at:
117 Nile Street
Nelson
Phone: (03) 546 8579
Shop Hours:
Mon: Fri 9-5
Sat: 10-3
Or visit us at the famous
Nelson Market every
Saturday morning!